3.9 GHz RF Downconverter
The SC5305A and SC5306B are three-stage superheterodyne RF downconverters that deliver superior image rejection over single stage conversion. Designed to meet demanding applications such as cable modem testing, software defined radio development and spectral monitoring, these two modules have both high signal-to-noise dynamic range and high spurious free dynamic range. The excellent spurious free dynamic range is achieved using low noise linear amplifiers, low loss mixers, and high performance solid state attenuators.

Full implementation instructions, GUI, driver software, and example code are provided with each module.
Request a Quote »
---
Related Products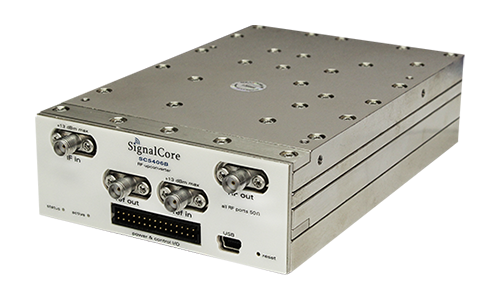 PXIe/USB-SPI-RS232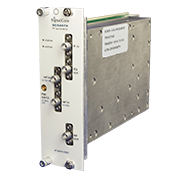 PXIe/USB-SPI-RS232
PXIe/USB-SPI-RS232